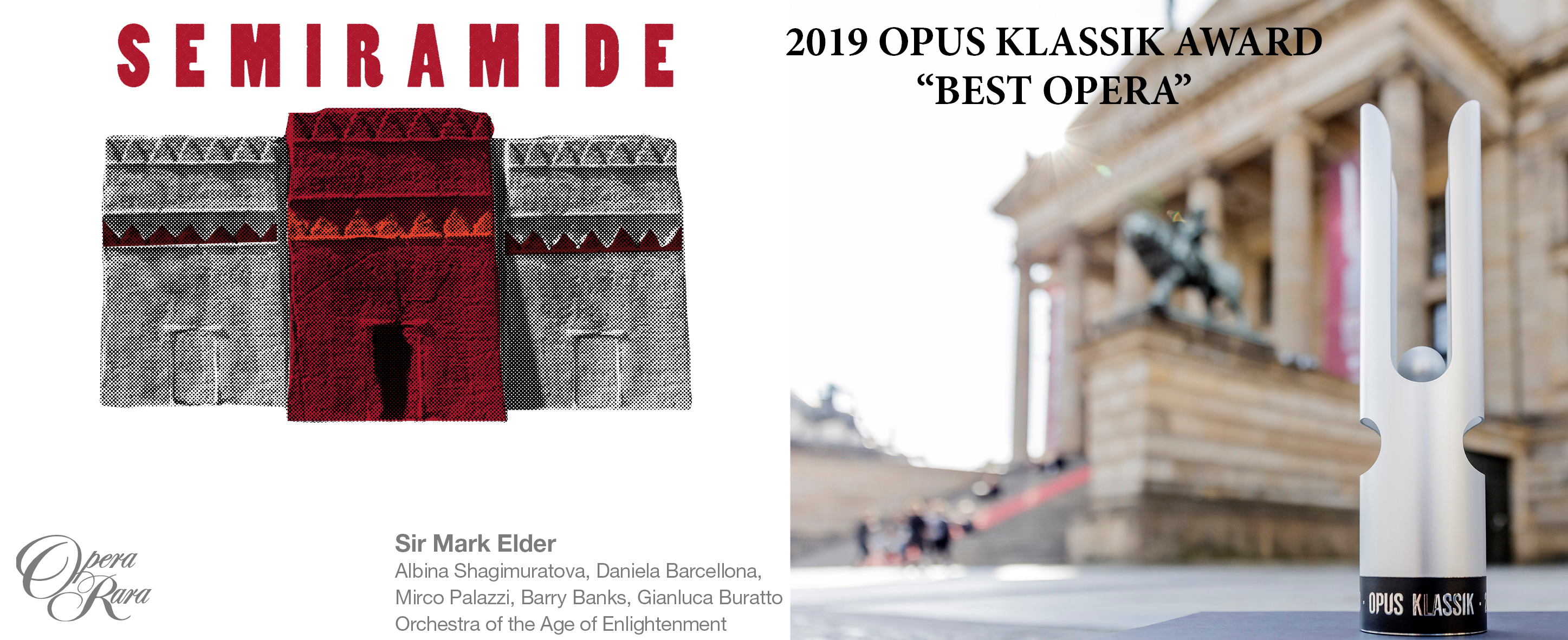 SEMIRAMIDE won the 2019 OPUS KLASSIK Award
September 3, 2019
We are very honored to announce that Opera Rara's recording of Rossini's Semiramide with Albina Shagimuratova, Daniela Barcellona, Mirco Palazzi, Barry Banks, Gianluca Buratto and Sir Mark Elder conducting the Orchestra of the Age of Enlightenment and the Opera Rara chorus has been awarded by the OPUS KLASSIK competition in the category "19th Century Operatic Work".
Other recipients include Bryn Terfel for his album 'Dreams and Songs' and Joyce di Donato as "Singer of the Year".
The awards, 45 in total across 24 categories, will be presented on October 13th at the Konzerthaus Berlin. The gala ceremony will be broadcasted from 22:15 (German time) on ZDF. 
Watch Henry Little, Opera Rara Chief Executive, about the Opus Klassik Many thanks to the Opus Klassik Jury to have awarded our Semiramide!
More info at www.opusklassik.de (in German)