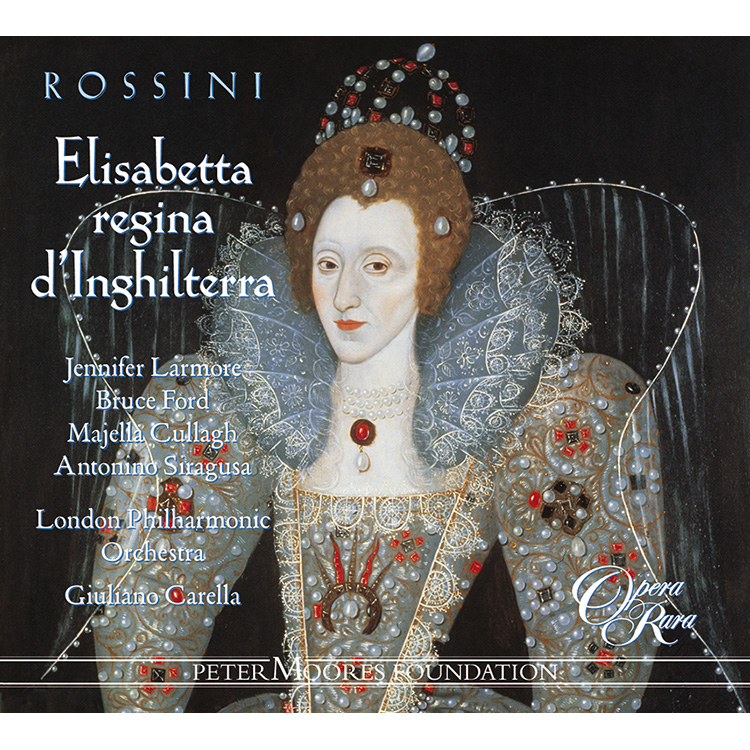 Artistic Director Carlo Rizzi chooses our May Album of the Month
May 1, 2020
Launching a new series highlighting particular jewels from our catalogue of over 60 full length opera recordings, our Artistic Director, Carlo Rizzi chooses our May Album of the month. Below, he shares his insights into Rossini's Elisabetta regina d'Inghilterra.
"I think that you will discover that this Opera demonstrates the genius of Rossini".
Recorded at St Clement's Church, London
March 2002
Elisabetta regina d'Inghilterra (1815) was the first of the nine Rossini Neapolitan operas written for the Teatro San Carlo. The works Rossini composed were hailed (and have been ever since) as some of the most remarkable ever to be composed for the lyric stage.
The Plot: While campaigning in Scotland, the Queen's inamorato, the Earl of Leicester, has fallen in love with and married Matilde, unaware that she is a child of the hated Mary, Queen of Scots. Unwisely, he confides his dilemma to Norfolk who stirs up a hornets' nest of emotional intrigue by revealing all to the queen.
"Even by Opera Rara's standards and characteristic zest for dusting off neglected pieces, this new recording must rare highly in the company's catalogue" 
BBC Music Magazine
If you would like to know more, you can read Jeremy Commons' programme note here. You can also listen to the overture here.
We're offering 50% off this title in our online shop for the entire month of May. Click below to take advantage of this fantastic time limited offer'.