Remember Opera Rara in your Will — give a gift of lasting value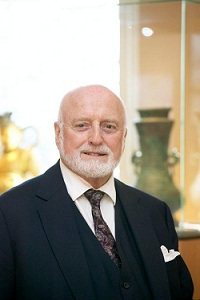 A message from Sir Peter Moores CBE, DL 
"If I were a rich man… so the lyric goes – from the musical Fiddler on the Roof… Simon Keenlyside, one of Opera Rara's three Artistic Patrons (his co-Patrons are Renée Fleming and Juan Diego Flórez), recently recorded the song (for another label!). It was a timely reminder of the many ways – and levels – at which support for the exceptional work of Opera Rara can be given. Because, you don't have to be a rich man, at least not a rich, rich man (or woman), to give immensely valuable support to ensure the ongoing work of Opera Rara.
The Peter Moores Foundation recognised the potential of Opera Rara over 40 years ago.  Since then Opera Rara has received international recognition for its work in revealing rare operatic treasures previously inaccessible to the general public.
Now that I have wound down my Foundation I want to urge you all to follow my example and give to Opera Rara so that it can continue to research, restore, record and perform the lost operatic heritage of the 19th century. One very efficient way of doing this is via a Legacy.  It is very simple to include a legacy to Opera Rara in your will. You can make a gift of a specified sum of money or a gift of a proportion of your estate.  Another way is to make a gift of shares.  If you have already made your will but decide to include Opera Rara, you can simply add a codicil. And, remember that if you leave at least ten percent of your estate to a charitable cause in your will, your tax contribution will fall!
Supporting Opera Rara with a legacy means you can help them create a lasting legacy; whatever your own resources I do hope you will follow my example and help."  Sir Peter Moores CBE, DL 
For over 40 years, Opera Rara has brought many wonderful, yet neglected, 19th-century operas back to life in internationally acclaimed recordings and performances. Please help us continue.
Take advantage of new tax incentives and consider leaving a gift to Opera Rara in your will. Leaving a legacy is a wonderful way to continue your support for Opera Rara and enables you to extend support beyond your lifetime. By remembering Opera Rara in your will you can ensure that future generations will experience the joy of diccovering the riches of neglected nineteenth century opera.
Gifts can be directed to a specific recording project but unspecified bequests enable us to put funds where they are most needed.
How you can benefit from leaving a legacy
Now there is more incentive than ever to leave a charitable bequest to Opera Rara in your will. The Chancellor of the Exchequer has launched Legacy10, an independent campaign to encourage people across the UK to pledge 10% of their taxable estate to the arts, culture and charity. For those who pledge 10% of their estate to charity in their wills. Inheritance tax will be cut from 40% to 36%
How to leave a legacy
Including a legacy gift to Opera Rara in your will is easy and can be an effective way to reduce your inheritance tax. Gifts can be a specified sum of money, a proportion of your residuary estate, or one or more specific items of your property. If you have already made your will and would like to include Opera Rara, you can simply add a codicil making the addition or change. A codicil is a separate legal document amending your will and can be made with the advice of your solicitor. If you are yet to make a will, first consult a professional advisor (usually a solicitor or your bank).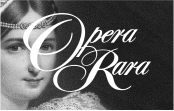 More Information
Please contact Aoife Daly, Fundraising and Events Manager
+44 20 7613 2858