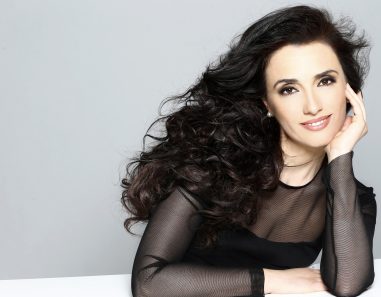 Leoncavallo: ZAZA
March 25, 2015
Opera Rara and the BBC Symphomy Orchestra present
LEONCAVALLO: ZAZA
This November Opera Rara will record its first Leoncavallo opera, Zazà. Written in 1900 some eight years after I Pagliacci, Zazà was once hugely popular but has now fallen out of the repertoire.
On Friday 27 November, Opera Rara and the BBC Symphony Orchestra present a concert staging of Zazà, marking the company's first venture into the musical world of Leoncavallo and the operatic tradition of verismo.  Written in 1900 for the Teatro Lirico di Milano and conducted at its première by Toscanini, Zazà was Leoncavallo's most popular opera after Pagliacci, the only work for which the composer is currently known. In the 20 years following its première, Zazà received over 50 new productions in opera houses around the world and became the chosen showcase for famous sopranos such as Rosina Storchio, who created the role, and Geraldine Farrar.
Based on the smash hit play by Pierre Breton and Charles Simon – which enjoyed three film adaptations including a 1923 version starring Gloria Swanson – the operais set in contemporary Paris and traces the collapse of the music hall singer Zazà's relationship when she discovers her lover is married. With its infectious dance tunes and colourful orchestration making use of French popular music styles which Leoncavallo would have encountered in the capital, the verismo of Zazà is a far cry from the harsh, low-life realism of Pagliacci.  Yet, where the composer's first opera remains one of the most performed operatic works today, Zazà has all but fallen out of the repertory.
Opera Rara's revival of Zazà is based on Leoncavallo's own 1919 revision of his score which has been carefully researched by their Associate Conductor and Italian opera specialist, Maurizio Benini.  Benini leads the BBC Symphony Orchestra in both the recording and concert staging of the opera, in what will be the Orchestra's third collaboration with Opera Rara. Taking on the challenging soprano role for the first time is Ermonela Jaho who is joined by Riccardo Massi as her lover Milio; Stephen Gaertner as her onstage partner and former lover Cascart; and Patricia Bardon as her mother Anaide.
Tickets available now online from Barbican or Tel: +44 (0)20 7638 8891.
LEONCAVALLO: ZAZÀ
BBC Symphony Orchestra
Maurizio Benini, conductor
Friday 27 November 2015, 7.00pm
BARBICAN
Ermonela Jaho   Zazà
Riccardo Massi    Milio
Stephen Gaertner   Cascart
Patricia Bardon    Anaide
David Stout      Bussy
Nicky Spence      Courtois
Kathyrn Rudge  Natalia
Simon Thorpe  Duclou
Fflur Wyn        Floriana
Julia Ferri         Totò
BBC Singers
Renato Balsadonna, Chorus Director
Susannah Waters, Director
Tickets:   £40; £34; £26; £18; £12
Box Office:  020 7638 8891
Online:          www.barbican.org.uk