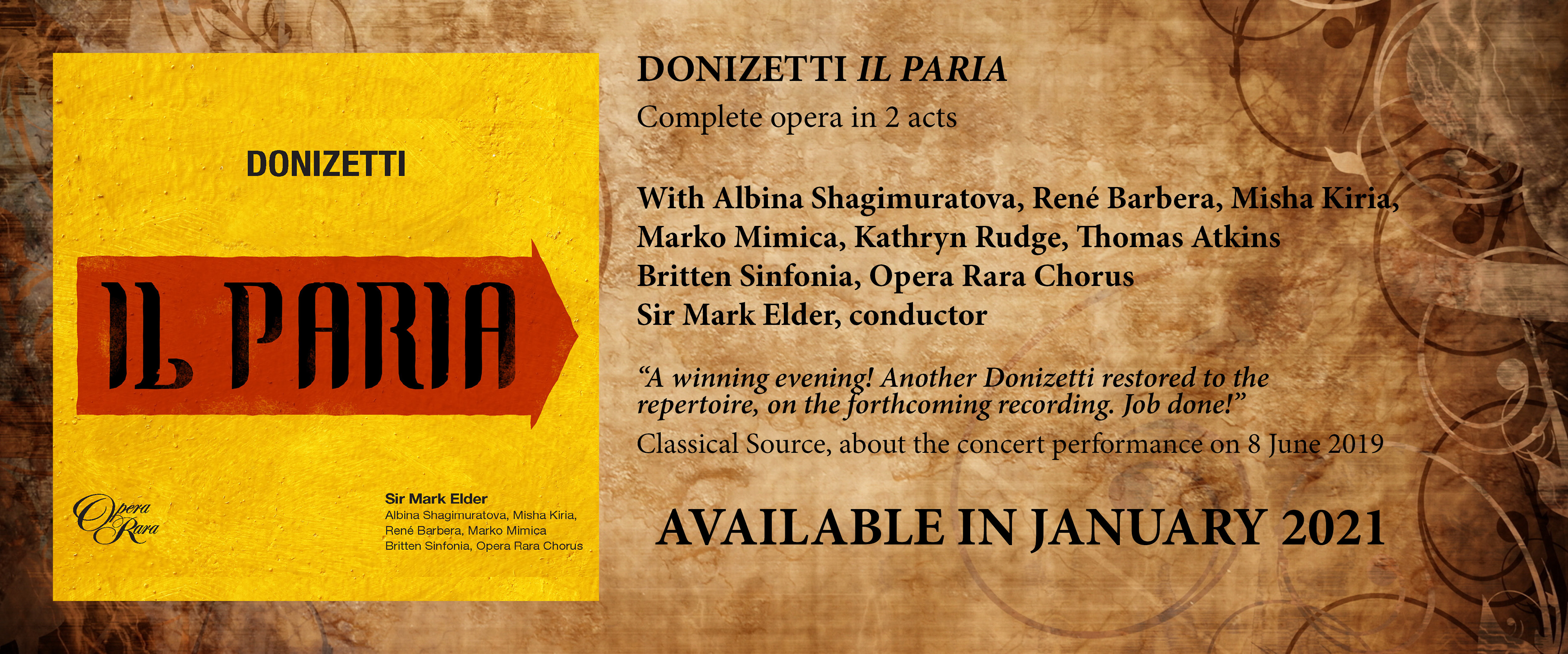 Opera Rara's new release of 'Il Paria' postponed to January 2021
April 1, 2020
One of the unfortunate consequences of the Covid-19 pandemic for Opera Rara has been on our plan to release Il Paria on 15th May.  As you can imagine, the Coronavirus crisis has had a massive effect on supply chains as well as customer buying habits, not just here in Europe but across the world. We've been talking at length with our partner, Warner Classics, who distributes our recordings worldwide and we've taken the hard decision to postpone the release until January 2021.
We feel that this will be the most productive and hopefully the safest time to bring the recording out. By then, we hope that restrictions in place all around the world will have been lifted and a sense of 'normality' will have returned to our lives. We were looking forward to sharing this great masterpiece with our colleagues, friends, and supporters and we are sorry that we won't have the chance to do that for some time. We hope you understand that the decision to delay the release is taken because we want it to be a great success it deserves to be.
We will share the exact release date in due course. Until then, the most important thing is to keep safe, well and healthy. These are quite extraordinary, challenging and disruptive times that we're living through. And, in this climate of uncertainty, we must all look after ourselves and each other in as caring a way that we can.