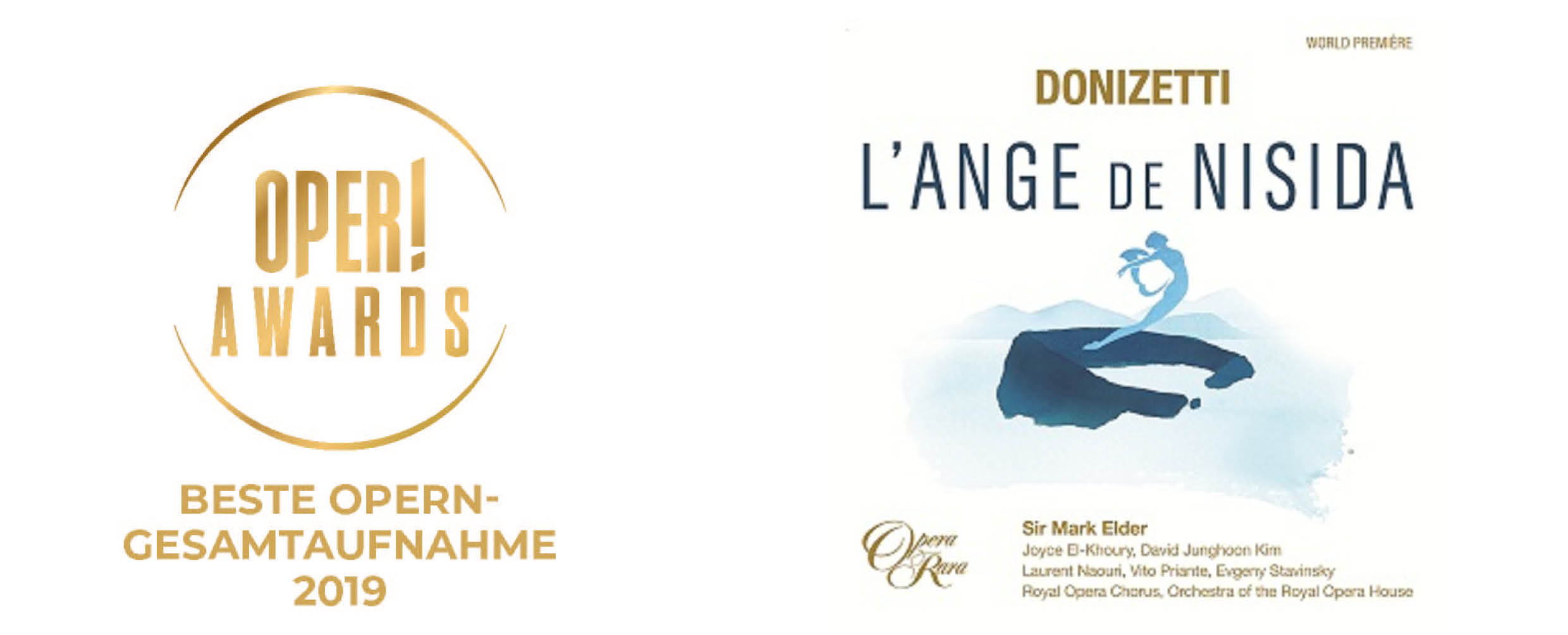 L'ANGE DE NISIDA WON THE 2019 OPER! AWARD FOR BEST RECORDING
September 23, 2019
We have a fantastic news!
L'Ange de Nisida won the awards for "Best Recording" at the 2019 OPER! Awards. The prize was presented on Saturday 21 September, during a ceremony at the Konzerthaus Berlin.
Here is a short report of the jury's verdict: BEST COMPLETE OPERA RECORDING for Gaetano Donizetti: L'ange de Nisida
"Musical excavations are not that uncommon anymore, but even the baroque period now rarely yields truly worthwhile pieces or ground-breaking discoveries. Which makes the achievement of the label Opera Rara all the more noteworthy: L'ange de Nisida is nothing less than a chief work by Gaetano Donizetti, brought to light again and brought to resounding life too in this enthusiastic live recording."
Congratulations to all the fantastic people involved in the recording ! In particular, to Sir Mark Elder, Joyce El-Khoury, David Junghoon Kim, Vito Priante, Laurent Naouri, Evgeni Stavinsky, the orchestra of the Royal Opera House and the Royal Opera Chorus.
Opera Rara had given the world premiere of this lost Donizetti masterpiece in July 2018 at the Royal Opera House, Covent Garden. Written in 1839 for the Théâtre de la Renaissance in Paris, the theatre went bankrupt and the opera was left unperformed until 2018! Restored and brought thrillingly back to life, this is a fascinating and passionate drama, full of exciting vocal writing, composed by Donizetti near the end of his life.
Click here to listen to some extracts and read the synopsis of Donizetti's L'Ange de Nisida