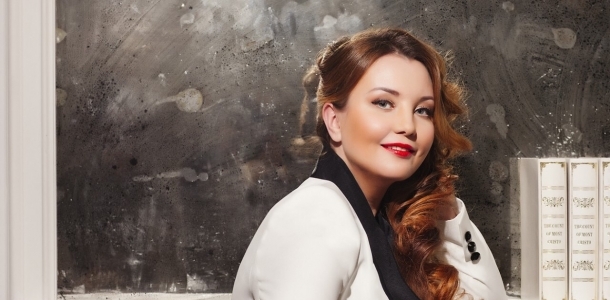 Postponed: Il furioso all' isola di San Domingo
April 6, 2020
A Message from our Chief Executive
I hope this message finds you and those close to you, wherever you are in the world safe, well, healthy and that you are surviving, even thriving, as best you can in these challenging circumstances.
Like all opera companies, the effect of Covid 19 on Opera Rara has been enormous. We've had to take some tough decisions. We've done this because we want our brilliant and unique organisation to emerge from this strong, resilient and able to face the future with confidence.
This September, we will be releasing Ermonela Jaho's debut recital recording of arias by among others Verdi, Puccini, Leoncavallo and Mascagni championed by the great 19th century singer, Rosina Storchio. Watch this space for more information.
We were set to promote our latest Donizetti rediscovery Il Paria next month. It's a recording that we're all proud of. We've decided to postpone the release to January 2021. We will be in touch with you with more details as we get closer to that date.
This summer we were poised to start our studio opera recording of Donizetti's Il furioso all' isola di San Domingo with our new Artistic Director: Carlo Rizzi. We've assembled a stellar cast including Albina Shagimuratova following her acclaimed performance of Il Paria at the Barbican last summer. The recording and concert at the Barbican on 22nd June has been postponed. We are determined to bring this piece brilliantly and thrillingly to life at the earliest opportunity. As soon as we have confirmed new dates for the project, we will let you know.
During these weeks of confinement, may I suggest that there's never been a better time to explore the amazing range of wonderful operatic masterpieces that we have rediscovered in the last fifty years? From Donizetti's Rosmonda d'Inghilterra when a young Renée Fleming made her first recording in 1994 with us, to the charming comedy of Offenbach's Fantasio in 2015, or the searing drama of Zazà with Ermonela Jaho in 2016 or the beauty of our acclaimed interpretation of Rossini's Semiramide in 2018, there's never been a better time to enjoy the incredible range of recordings from the comfort and safety of your own home. All our titles can be downloaded at opera-rara.com or streamed on all the usual platforms. For now, we continue to take CD orders from our shop and we will get these to you as soon as we can.
This year is Opera Rara's 50th Birthday. Whether you are a major donor, or a Friend, an industry partner or a buying customer, thank you so much for your support which is crucial to our work. Your help is going to be more important than ever to secure our future. We're a charity and we don't receive public funding. Every pound we spend on our artistic programme needs to be raised privately. You can become a Friend for as little as £100 a year. Please use the 'Donate' button to make a contribution. Thank you.
Since 1970, Opera Rara has built a reputation for artistic excellence based on a single-minded ambition to bring rare operatic jewels for current and future audiences to enjoy. All of us are resolved to continue our pioneering work. With your help and partnership, we will succeed.
With our very best wishes
Henry

Henry Little
Chief Executive
Donate Now